On the afternoon of October 20th, the Party Committee of the School of Information Science and Engineering organized the staff members to carry out the party day activity with the theme of "Celebrating the 20th National Congress, Forge a New Journey" in Matao Village, Changqing District in Jinan. More than 60 members of the Party Committee and the Party branch of the School of Information Science and Engineering participated in the activity.
In recent years, Matao village effectively consolidated and expanded the achievements of poverty alleviation with rural vitalization, made the party building resources into development resources, turned organizational advantages into development advantages, explored the appropriate mode of the trinity party construction, party members management service mode and the working mechanism of "four power governing villages", won the "national green village" "national rural governance demonstration village" "national democratic rule of law demonstration village" and other honorary titles. In 2021, the collective income of Matao village reached more than 4 million yuan, and the per capita income of farmers was 32,000 yuan.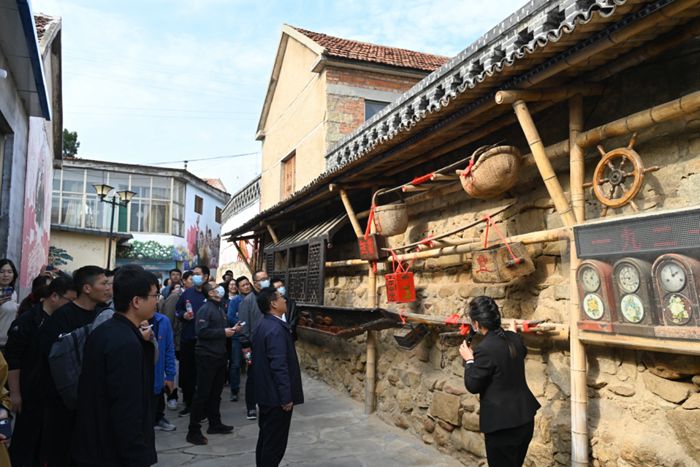 Under the guidance of the narrator, the staff members visited Matao village service center, Guhuai road, tea garden culture area, listened to the experience introduction, observed and learned the process ofMatao village leading all the villagers to declare war on poverty and becoming a model and benchmark of rural revitalization, and deeply felt that under the leadership of the Party branch, the villagers in Matao promoted the integrated development of the three major industries through planting tea, running folk customs, engaging in tourism, and opening online stores, and achieved advanced experience and brilliant achievements in rural revitalization.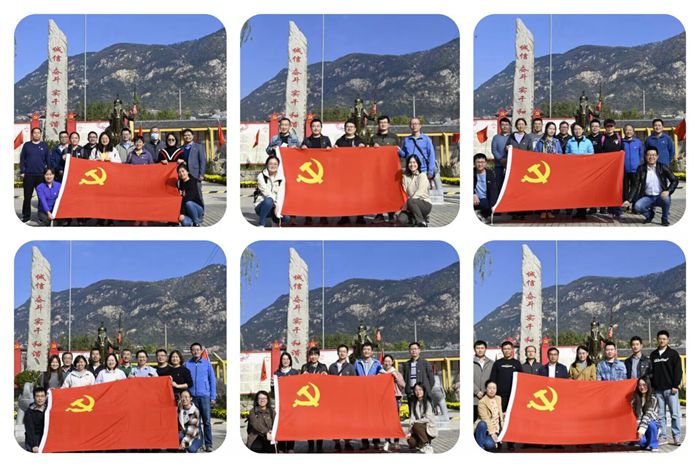 After the visit, Zhang Weijun, secretary of the Party Committee of the School of Information Science and Engineering, held an on-site meeting for a discussion and exchange. They talked about their learning and feeling, and unanimously said that the theme of the Party Day activities have special significance, to take the excellent Communist Party members of Matao village as an example, to play the leading role of party building, constantly strive for excellence in teaching and scientific research, to make greater contributions to the development of the School of Information Science and Engineering.
Translated by Wang Huiyang
Reviewed by Wu Haochen
Edited by Jia Bingbo