On the morning of September 10th, SDNU held the first campus walnut picking activity in Qianfoshan Campus, and more than 150 people participated in the picking activities.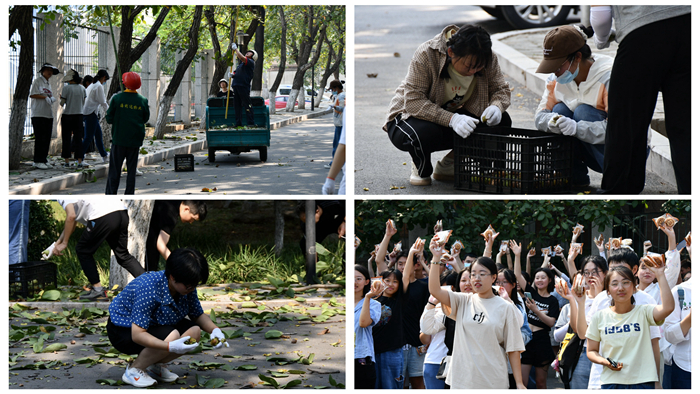 Six picking teams of more than 20 people are responsible for walnut picking in different areas. After the picking activity, the Logistics Management Office distributed mooncakes to the representatives of teachers and students participating in the picking activities. According to the requirements of SDNU, the picked walnuts will be provided to freshmen for free to share after being processed.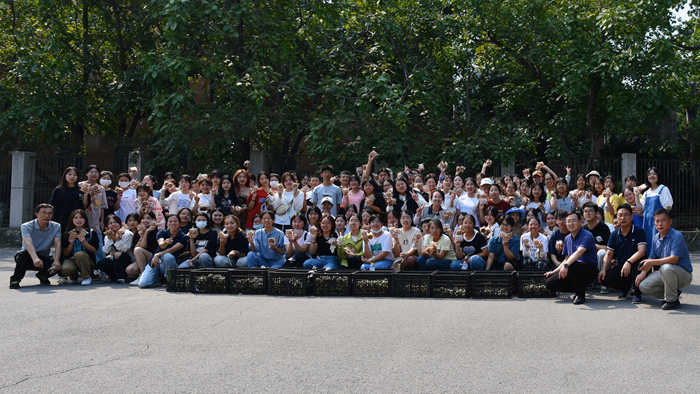 The students said that SDNU held a walnut picking activity on the day of the Mid-Autumn Festival and the Teacher's Day, which created a strong festive atmosphere and deeply felt SDNU's concern for students.
In March this year, SDNU began to plan the activity, and the relevant departments of SDNU will carefully summarize the experience of this picking activity and continue the campus walnut picking activity.
Translated by Li Xinyao
Reviewed by Li Xinyao
Edited by Jia Bingbo