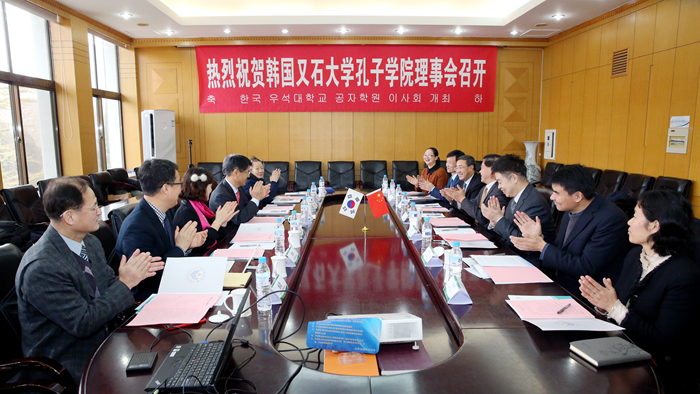 On Jan 17 2018, the board meeting of Confucius Institute at Woosuk University was held in Qianfoshan campus.Tang Bo, president of Shandong Normal University,Kim Eung Gweon, president of Woosuk university, board members of Confucius Institute and leading officials of the relevant units attended the meeting. The meeting was chaired by Zhou Lianyong,director of office of Confucius Institute affairs, director of office of international exchange and cooperation.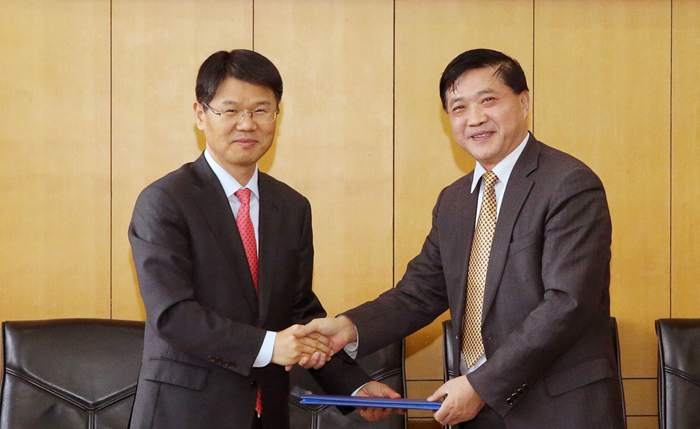 Tang Bo congratulated on the holding of the boarding meeting and expressed his gratitude for the support provided by Woosuk university in the construction of Confucius Institute and in the development of internationalization of SDNU. He also introduced the history and recent achievements of SDNU, especially the news that SDNU has been selected one of the first national civilized campuses, which has a positive effect on the academic research of SDNU. As the first overseas Confucius Institute of SDNU,in recent years,Confucius Institute at Woosuk University has made remarkable achievements in Chinese teaching and cultural promotion, the characteristics of the development of Confucius Institute has become increasingly apparent. At the same time, he hoped that both sides can benefit by mutual discussion, open up new areas of cooperation, enhance the cooperation and provide more opportunities for the further development of the two universities.
Kim Eung Gweon appreciated the hospitality and the thoughtful arrangements of SDNU ,he also welcomed the new board members of the Confucius Institute. He hoped that on the basis of history and culture, the two universities should make greater efforts to build a broader cultural exchange platform,there will be more space for future exchanges between China and South Korea. He said that Woosuk university has been cooperating with Shandong Normal University ,actively promoting the internationalization of university education,striving to improve the level of Chinese teaching,and committed to enhancing the internationalization. He hoped to seek for more in-depth cooperation on the basis of cooperation between the two universities, and promised to make the greatest efforts to resolve the current difficulties facing the development of Confucius Institute.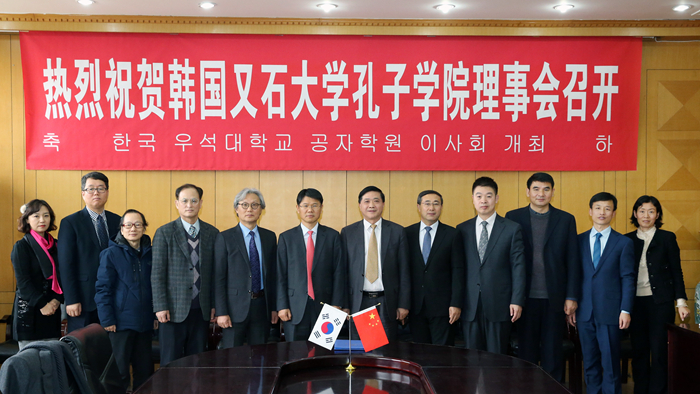 The board voted the new board members of Confucius Institute at Woosuk University.The new board were briefed by the report on the work of the Confucius Institute.Chinese director Zhou Jiaxin reported the work of the current curriculum,activities to the board, he also made the future plan to improve teaching quality,expand cultural exchanges, highlight the characteristics of development and strengthen the communication between the two universities.