On February 19th, Li Ming, executive deputy secretary of the Provincial Education Working Committee, Secretary of the Party Group of the Provincial Education Department and director of the Provincial Education Department, came to SDNU to research by taking the opportunity of attending the provincial 2023 college graduates employment two-way selection meeting. Zhou Guoliang, Director of the Graduate Employment Department of the Ministry of Education, Xing Shunfeng, Deputy Director of the Provincial Department of Education, Yi Junqiang, director of the Provincial Public Employment and Talent Service Center, Feng Jikang, Secretary of the Party Committee of SDNU, Xu Shuangqing and Zhang Maocong, vice presidents of SDNU attended relevant activities.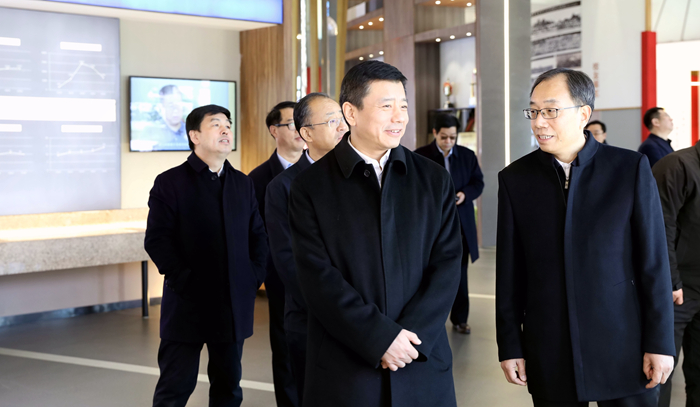 Li Ming first went to SDNU's achievements exhibition hall to learn about SDNU's development history in detail, fully affirmed SDNU's achievements, and had in-depth exchanges with the leaders of SDNU.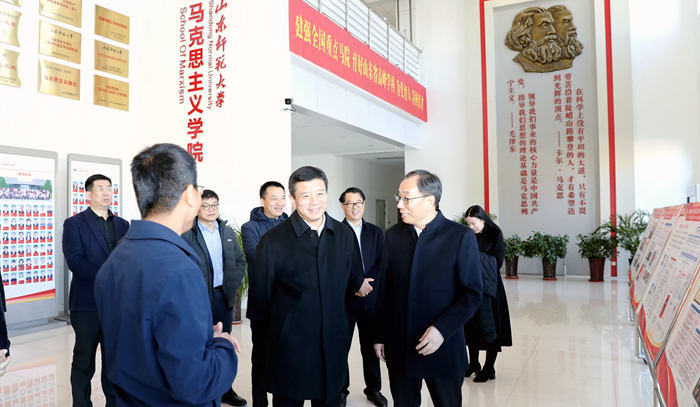 In the School of Marxism, Li Ming had an in-depth understanding of the SDNU's experience and practices, and listened to the report on the construction and development of SDNU in recent years and the next step of work. Li Ming affirmed the excellent achievements of Marxist theory discipline in the fifth round of discipline evaluation, and gave some suggestions on continuously strengthening the construction of Marxist theory discipline, constantly promoting the high quality development of national key equine institutes, and striving to realize the new breakthrough of first-class discipline construction in universities as soon as possible.
Translated by Wang Huiyang
Reviewed by Wu Haochen
Edited by Jia Bingbo