On January 3rd, the final examination of the first semester of the 2021-2022 academic year officially began. In order to further strengthen the examination order supervision, to create a good examination style, study style, to create a fair and just examination atmosphere, president Zeng Qingliang, vice president Man Baoyuan, the president's office, graduate school, the dean's office responsible for the examination patrol work in the two campuses.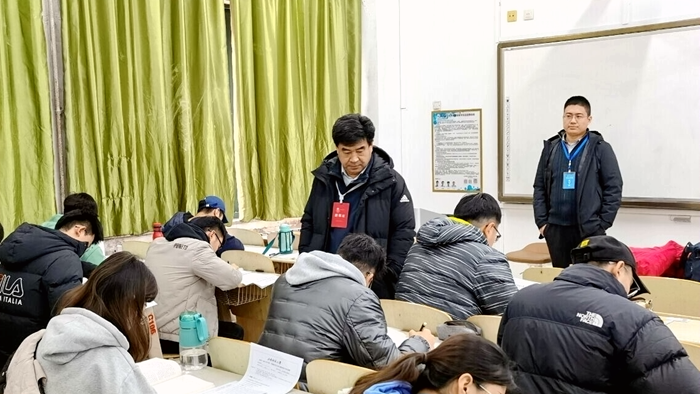 Zeng Qingliang had a detailed understanding of the examination organization and the examination room environment during his inspection, and fully affirmed the students' attitude of actively preparing for the examination and strictly observing the examination rules as well as the teachers' responsible attitude of invigilating the examination.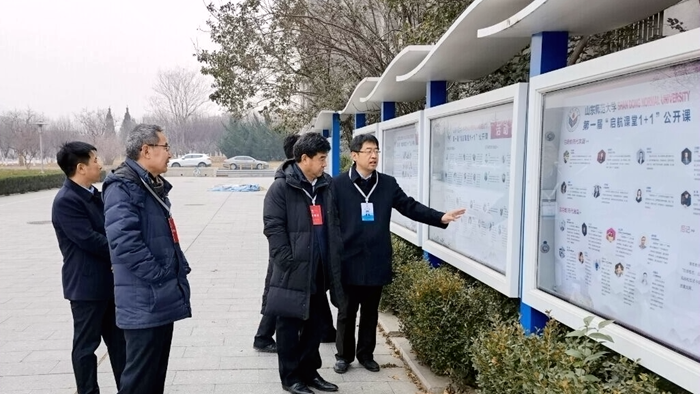 He pointed out that the development of young teachers teaching was an important part of school, the teachers troop construction, to develop new and old teachers antithetical couplet and other activities, will be in our school teaching cultural inheritance and implement mentoring, under the lead and infection of excellent teachers to promote the rapid growth of the young teachers, to help strengthen young teachers teaching the basic skills, by the high quality of teaching high school quality development.
Translated by Zhang Guowen
Reviewed by Zheng Tong
Edited by Jia Bingbo