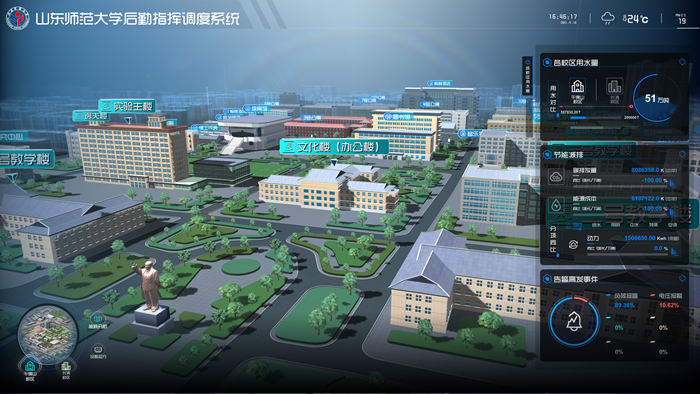 Recently, the smart energy management platform construction project successfully passed the performance acceptance of Asset Management Office, marking the completion of the project on schedule. The platform has realized the significant transformation of energy regulation from "human management" to "data management".
The platform mainly includes four major functional modules: energy supervision system, 3D data visual interaction system, official account and mobile terminal application construction as well as integrated command center construction. Next, SDNU will take the platform construction as an opportunity to deepen all kinds of data analysis, gradually publicize the energy consumption of all buildings and energy consuming units regularly, continue to promote the reform of water and electricity management, and strive to build an energy-saving university.
SDNU attaches great importance to its hydropower and energy management. In December 2020, the Logistics Management Office launched the construction of SDNU smart energy management platform project. After one year's continuous efforts, the project was fully completed in late November 2021 and completed the data docking with department related to energy management in Jinan.
Translated by Zheng Tong
Reviewed by Ji Zerui
Edited by Jia Bingbo