On the morning of October 16th, the opening ceremony of the Chinese Contemporary Poetry Research Center and the seminar on the creation of Haofeng poetry were held in Qianfoshan Campus. Vice-President Wan Guangxia and more than 60expertsand scholars attended the conference. The ceremony was presided over by Sun Shuwen, the director of the School of Chinese Language and Literature.
In the speech, Wan Guangxia briefed on the development achievements of SDNU and the School of Chinese Language and Literature, and expressed his sincere welcome and gratitude to the leaders, experts and scholars who attended the event.He pointed out that the establishment ofthe Poetry Research Center of SDNU will be conducive to promoting the development of poetry culture in Shandong and even the whole country. Zhao Runtian, Ji Dejun, Lin Feng and Yang Zhixin, respectively, gave their speeches.
Subsequently, Zhao Runtian and Wan Guangxia unveiled the plaque of the "Chinese Contemporary Poetry Research Center".
The seminar was chaired by Yang Shousen. Yang Zhixin concluded his remarks. Hao Feng finally made a statement. He expressed his sincere gratitude for the convening of the seminar and the experts' critical suggestions, which he considered instructive and enlightening.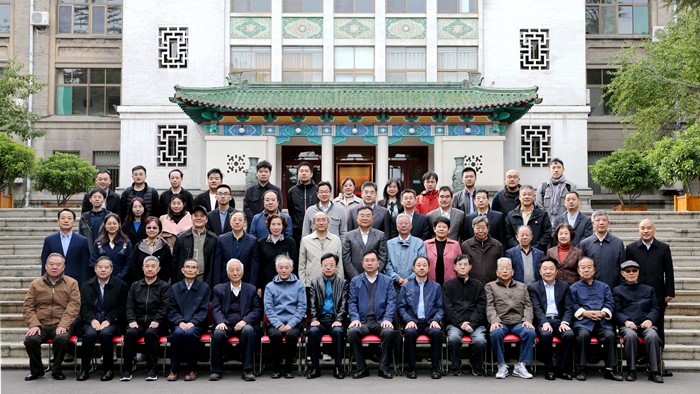 This event is conducive to more in-depth thinking and research on the creation of contemporary Chinese poetry, and theestablishment of the research center and related work willplay a positive role in the inheritance and promotion of Chinese outstanding traditional culture.
Translated by Wei Shenmo
Reviewed by Mu Kecheng
Edited by Jia Bingbo